S.M. Schaefer has been writing something or other her entire life, either for school, for work, or just to amuse herself and others. Words are her passion, so much so that she can sometimes be found reading the dictionary solely for entertainment. She hungers for knowledge and is constantly educating and redefining herself.
She is based on a little postage stamp of land in a remote corner of the eastern Oregon High Desert where she lives with her tree of a husband and three half-feral children. They're a semi-nomadic family of wacky introverts who love to travel, see new places, and meet new people.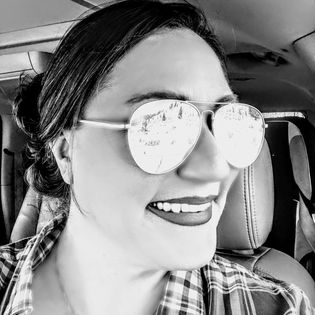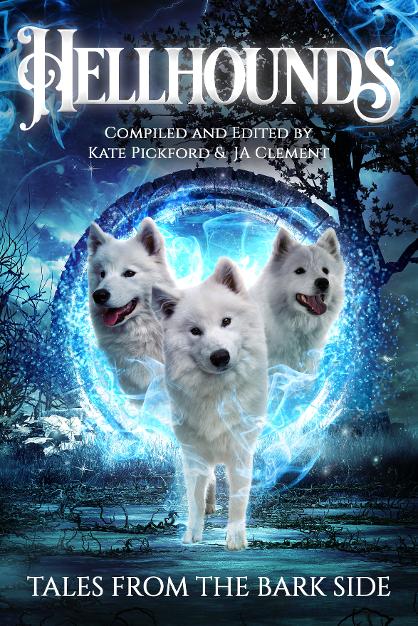 HELLHOUNDS, THE ANTHOLOGY with its pickpockets, ghost hunters, and robots hellbent on murder. They hail from Outer Space, Heaven, Hell, Earth, and the inside of a taxidermied dog.

There are guest appearances by the Hackney Hellhounds of London, Ralphy Boy of Iwo Jima, and Sherlock Hound of the Yorkshire Dales. Rebels spin their shaggy dog tales, the Greek gods wreak havoc, and a little dog waits the other side of the veil, loyal to the end. We have fantasy, horror, sci-fi, romance, and much more.
But, what all these stories have in common is heart. The good guy wins, the bad guy is punished, the best dog gets a bone. Heart. Because HELLHOUNDS, THE ANTHOLOGY is such a brilliant mash-up of styles we've added blurbs before each story so you can choose what you'd like to read. Not every story is for everyone, but I warrant you'll find more than one tale that tickles your funny bone, or scratches an itch you didn't know you had, in here. Revenge, reckoning, and redemption: HELLHOUNDS, THE ANTHOLOGY has it all.